MANDALA
A dance film project, a growing dance community and the manifestation of a sacred dance temple.
Dancing as a group in the shape of a moving mandala, we initiate a prayer wheel. A prayer wheel of unknown extent! Support us to capture its magnificence in a film, radiating out into the world!
And welcome to take part in MANDALA!
Celebrating in Dance
As a group we dance in the form of a mandala. It moves. The dancer of MANDALA is invited onto an inner pilgrimage, for the viewer, MANDALA serves as a gateway to the mystical world.
Moving into the Infinite, is the name of our full length documentary about the life of a contemporary temple dancer. With the short film MANDALA, we invite you to join us! You can enjoy our film, support us with your kind donations or, if you feel drawn to do so, join us in dance the moment we open the cinema doors to celebrate our premiere and there after!
After celebrating the release of our film thoroughly, it will be available publicly, free of charge and we shall offer opportunities to come together to dive into the practice of sacred dance.
As Loving Hearts Unite
The music of our MANDALA fim and choreography is composed by Vorya Zarnegar from Iran, with deep love for a poem by Mevlana Rumi. The dancers of MANDALA come from different spiritual traditions. The joy of what we love connects us. The hand-woven cotton fabrics for our costumes come from India, and. most of the sewing work is done by Gita, a seamstress from Kerala. «Behind the scenes» there are numerous other contributing hands and hearts.
Spending time and practicing in the magical place ShantiMonti in Ticino, Switzerland, inspired director Paramjyoti for MANDALA. Her vision of a dance temple precedes this inspiration: a place that is dedicated to sacred dance and where that, which inspires the innermost of our heart, is cultivated and celebrated in dance and in community.
Sema is a ritual known from the Sufi tradition. It involves sacred music and dance. It supports the practitioner to loosen ideas and concepts about oneself and ones' worldview. In the natural expanse of the mind, spiritual experiences can take place. MANDALA is a video project as well as a spiritual and artistic research. We explore movements which enhance presence and discover what opens and invigorates our hearts.
Where we are: The production of about 21 costumes has been accomplished. Max Herlitschka and Mona Lisa have captured us in magnificent photos. Our film shooting was a marvellous event, the MANDALA film footage has been taken. Our cinematographer Eckart Reichl  is now with the director Paramjoti in postproduction. The rough sketch is at our hand. We anticipate the release of MANDALA in spring 2023.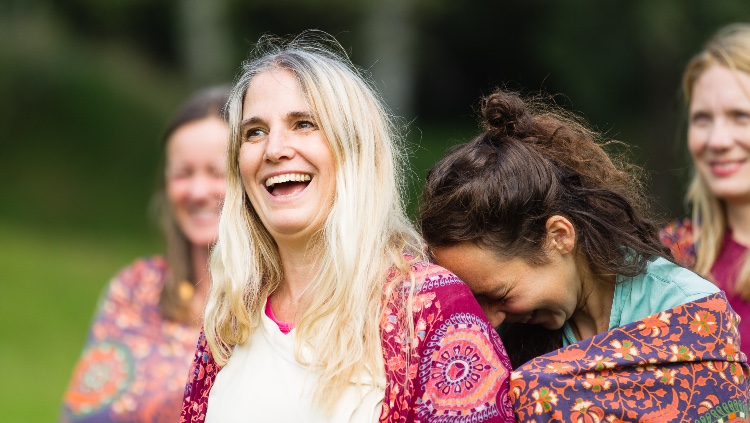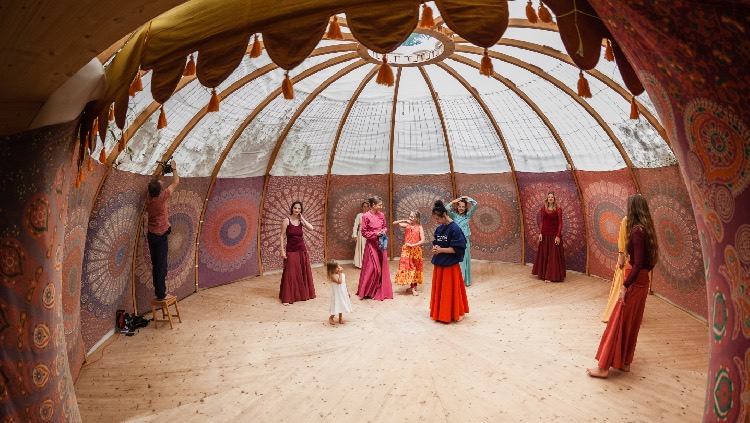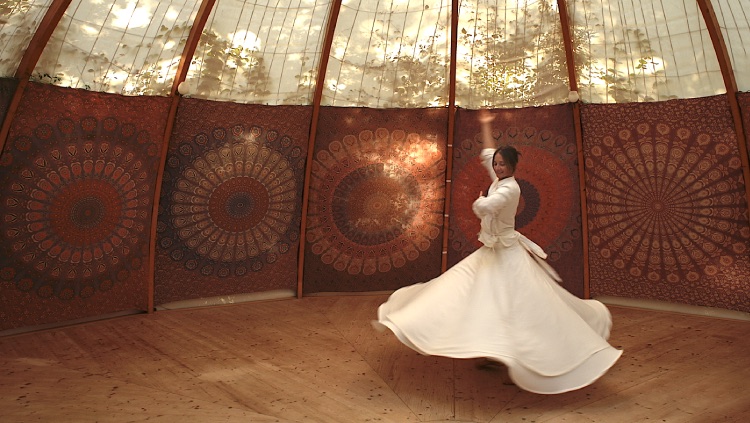 Travelling without Feet
The dancers of MANDALA have committed to this exploration with sacred dance over the span of a year. 
In order for us to be able to present and share MANDALA in the form of a film, we rely on subsidies. Technical equipment, direction, cinematography, editing, project management, costume production and musician salaries need coverage. Donations of any amount help us to realise the project.
Filmkonto: Carola Stieber, IBAN: DE08200411110399465400, BIC: COBADEHDXXX, Name der Bank: comdirekt, Betreff:: MANDALA.
It is a great honor for us from 'Infinite.dance' (Paramjyoti and friends), to lead this project and, with it, to trigger the initiation of a prayer wheel in the heart of the individual as well as in the collective heart.
Join us in giving this gift to the world!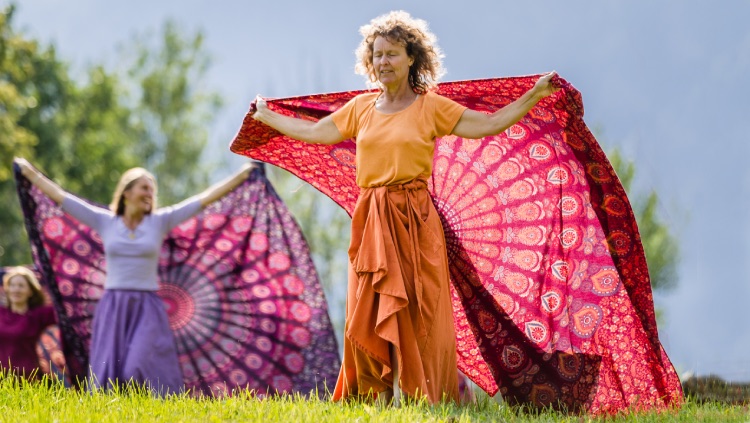 We get together in order to pracitse and celebrate. We use basic tools from the school of "Devadasi – dance of the heart", solemnize in MANDALA and Sema. Using sacred music and dance for connecting our heart to that, which is dearest to us, is our spirituel practice, cross denominational.
You learn how to dance MANDALA and how to teach it, in order for you to lead a group in your own place. More information will be provided latest after our film production in Spring 2023.
The training starts at the end of 2023
Access dance tutorials, look up news and find information about our gatherings.