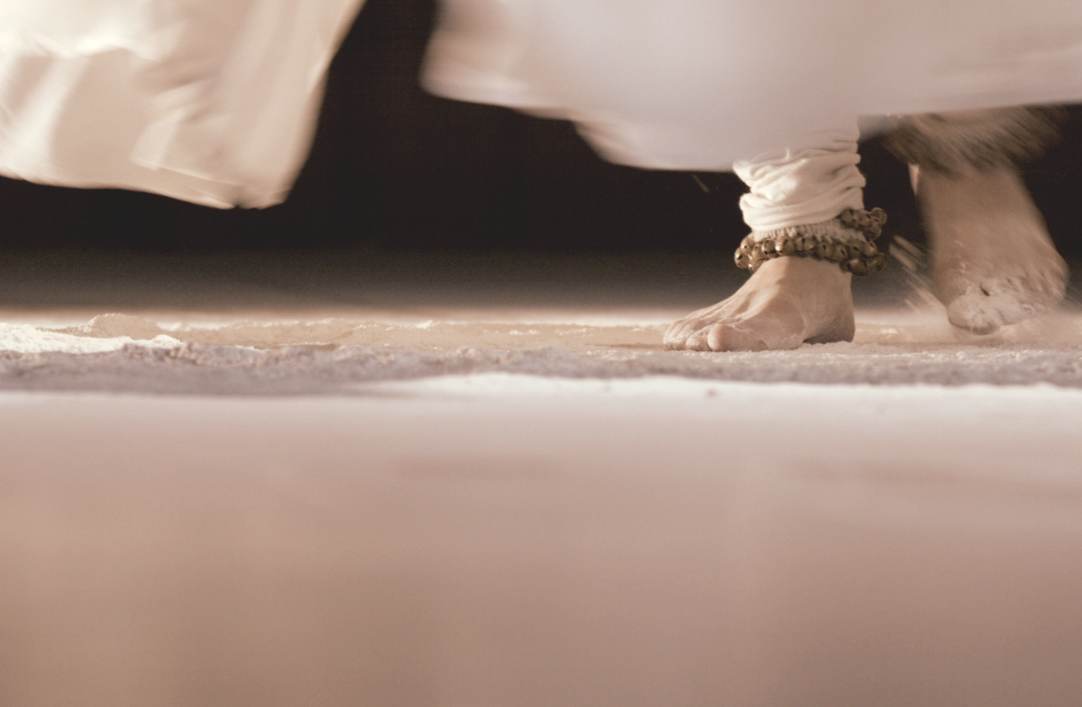 Infinite.dance is the parent name of my activities and projects. My name is Paramjyoti Carola Stieber. I am a professional dancer and dance facilitator, founder of the school "Devadasi – Dance of the Heart" and "Infinite.dance productions", and director of the documentary "Moving into the Infinite". >> My story
Infinite.dance is my heart ´s calling, my life and my full time occupation. Some of my friends began to support me in administration, organisation, promotion, tour- and event management and the endeavour of new projects. This enables me, to focus once again on feeding the inner fire of the movement in order to nourish its continuous research and unfolding as well as following up my activities to dance, provide initiations, coaching, training courses, research dance labs – in short: performing, leading groups and supporting individuals to unfold their own unique expression of dance.
My vision is, that we develop into a dance community which holds this movement and its activities together. 
We celebrate the anniversary of 20 years excistence this year, in 2022. An article written on request of the Sacred Dance Guild, which tells about how 'Dance of the heart' came to excitence and is now also called "Infinite.dance".
On the Ground of Unknowingness where the Rose always blooms, Rumi
You are most welcome to
Join Our Activities
 Host a Dance or Film Event
Contribute by talent and action 
Donate an amount of your choice once or regularly.
You may choose to transfer money by Bank or via Paypal:
Bank Transfer: Carola Stieber, IBAN: DE08200411110399465400, BIC: COBADEHDXXX, Bank name: comdirect
Paypal is a simple method to transfer money. Note that 1,9% of your donation will go to Paypal. You can continue by pressing this button:
Patrons, who donate an amount of 108 Euros a month over the course of a year are welcome to take one single class a month for free and can participate in all activities from "Infinite.dance" on donation base. Excluded are seminars and education course modules. For those you can receive a reduction in price.
Bank details and Paypal button are found just above this note, under "Donate".
You can get in touch with us by email >> contact us
and look at our activites  >> Devadasi Events
While making the documentary "Moving into the Infinite", we collected a lot of beautiful footage which is not directly in the film itself. We recorded beautiful singers, stories from the mystic storyteller and held several full length interviews. Some of this material has been edited and is available for you in our  
We look forward to meeting you!