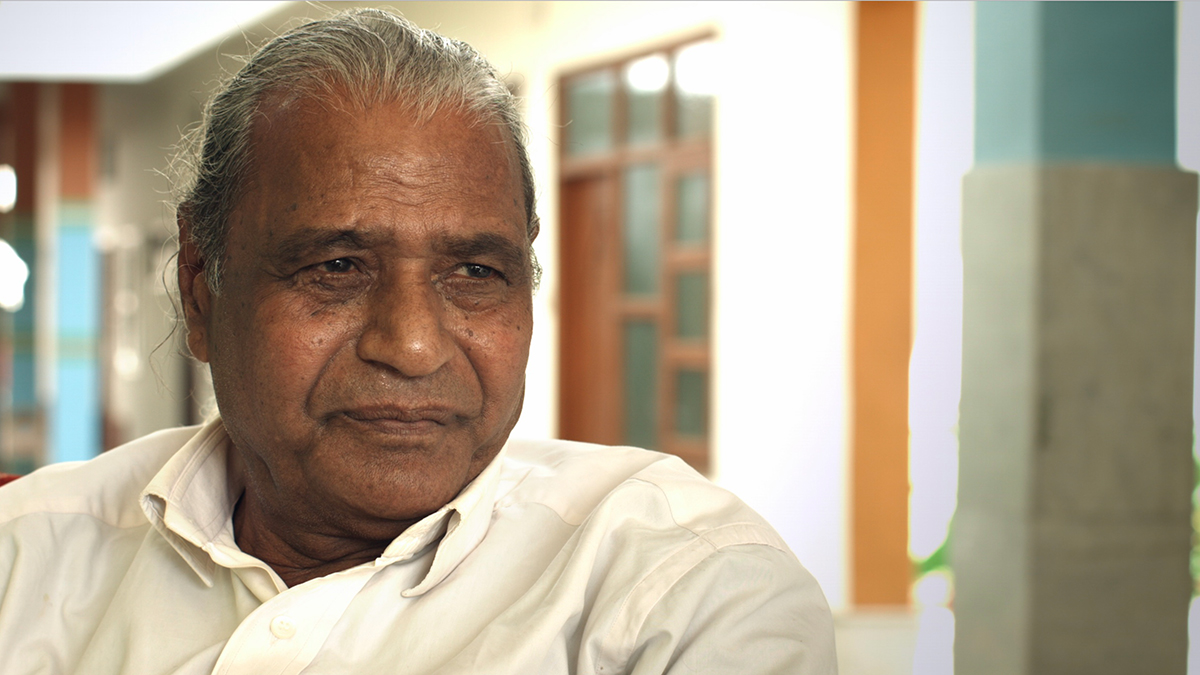 Swami Ganga, in his youth was Osho's tour guide in Khajuraho, when he visited the temples regularly to meditate. Swami Ganga was privileged to receive powerful transmissions from Osho on the secret and mysterious origins of tantra. The enlightened inspiration of the great Master Goraknath lies at the root of these temples. They offer a living teaching on the whole Tantra path, preserved in stone. Swami Ganga is sharing the vision of tantra to the fellow travellers of the globe.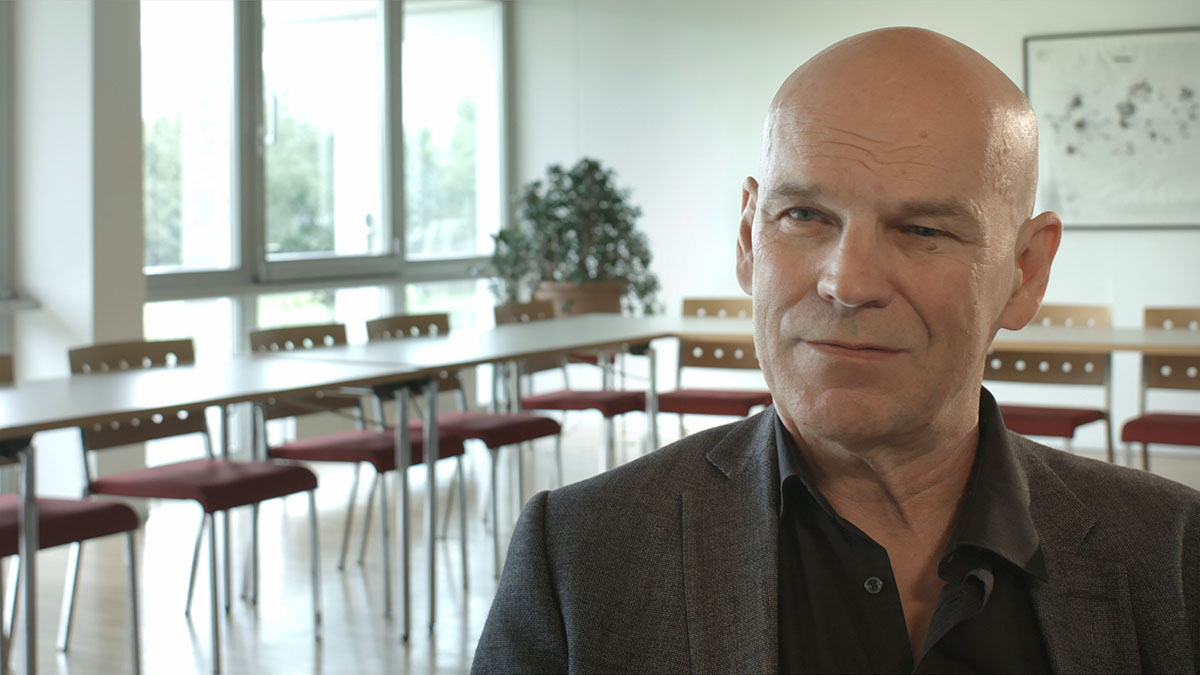 Wolfgang Dietrich is UNESCO Chairholder and Head of the Unit for Peace and Conflict Studies at the University of Innsbruck/Austria. He has been working for 35 years as practitioner and professor in the field of peace and conflict, mostly in Latin America but recently also in countries like Iraq or Ethiopia. He published about 300 academic texts in this field. His Opus Magnum is the Many Peaces Trilogy (Palgave).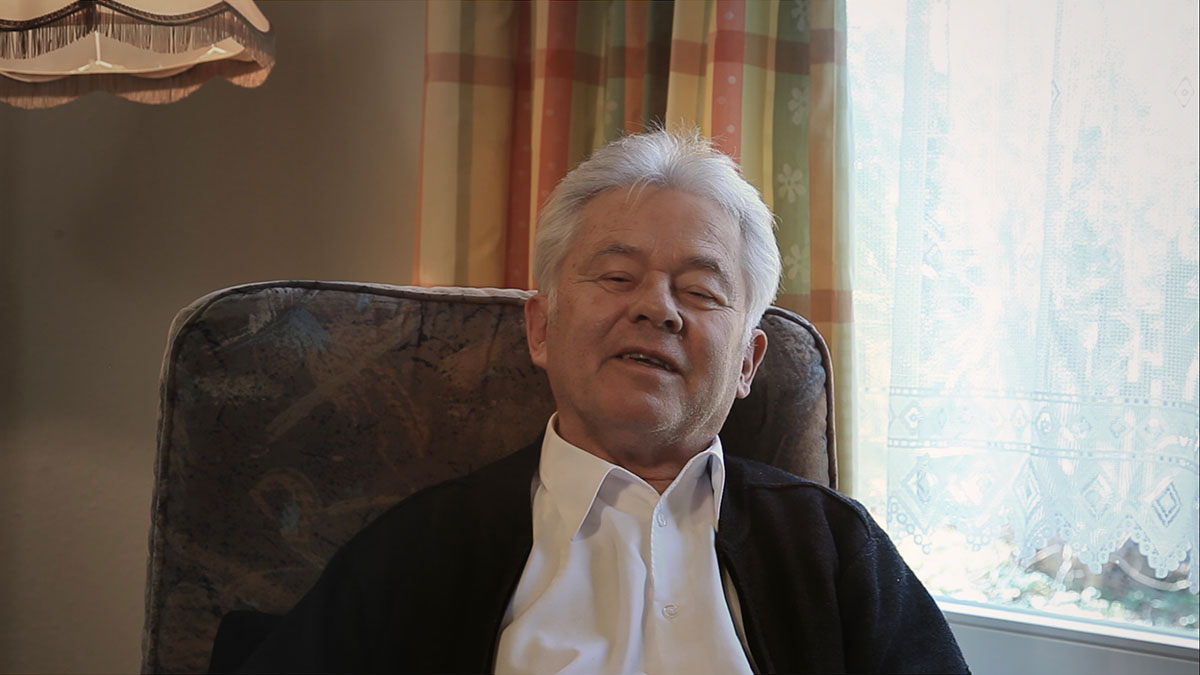 Father Joseph Moser (1934-2018) was a very inspiring catholic priest, with an excellent unique humor. He sang and danced and did winter sports with the youth of the community. He allowed girls to help in the service of the church and followed his own heart more than what had been ordained from the clerical hierarchy. Father Joseph Moser was the one who had baptized film director Carola Stieber at a young age. He was loved by many and his life had a positive influence on many people. For our full length interview with him go to boutique.
"Ich lebe gerne und sterbe gerne und ihr könnt mich alle gern haben." Joseph Moser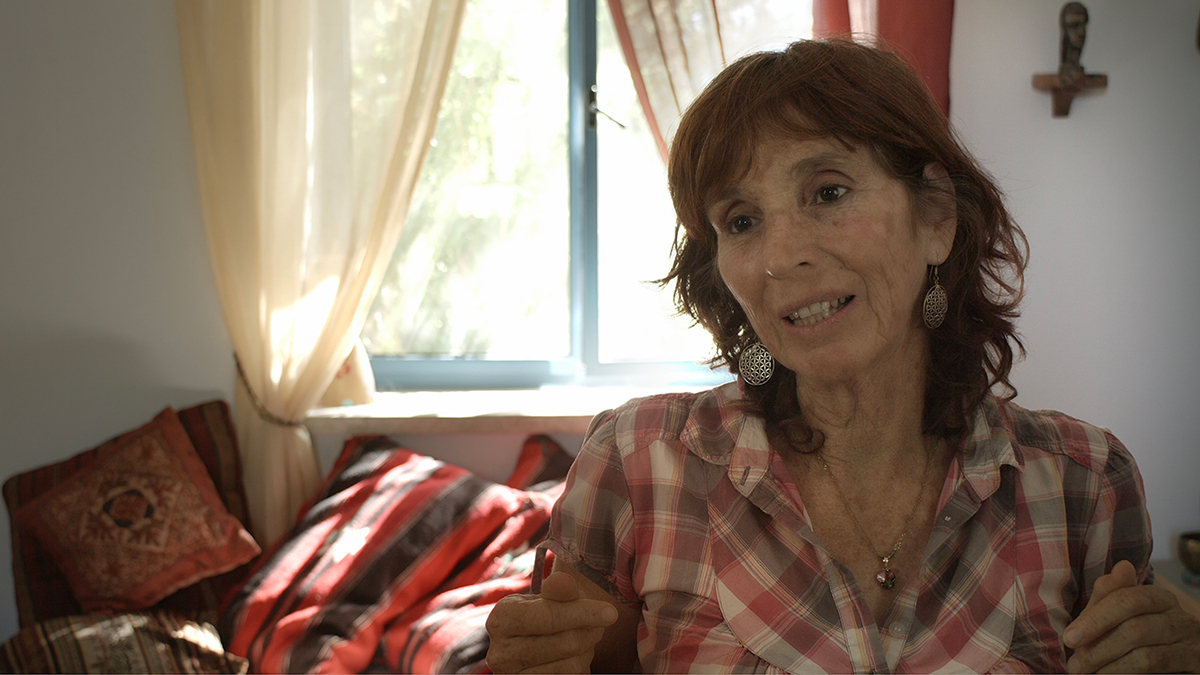 Anat Ganor lives in the Kibbutz Neot Semadar in the southern desert of Israel. The Kibbutz is engaged in deep research of community life, and Anat Ganor is one of its founders since 1989. She works in the learning center and teaches bible to children, adults and elderly people. Anat Ganor leads groups in spiritual contemplation and in exploring the riddle of true cooperation between people in deed, emotion and spirit. Anat Ganor is born 1953 and mother of three children.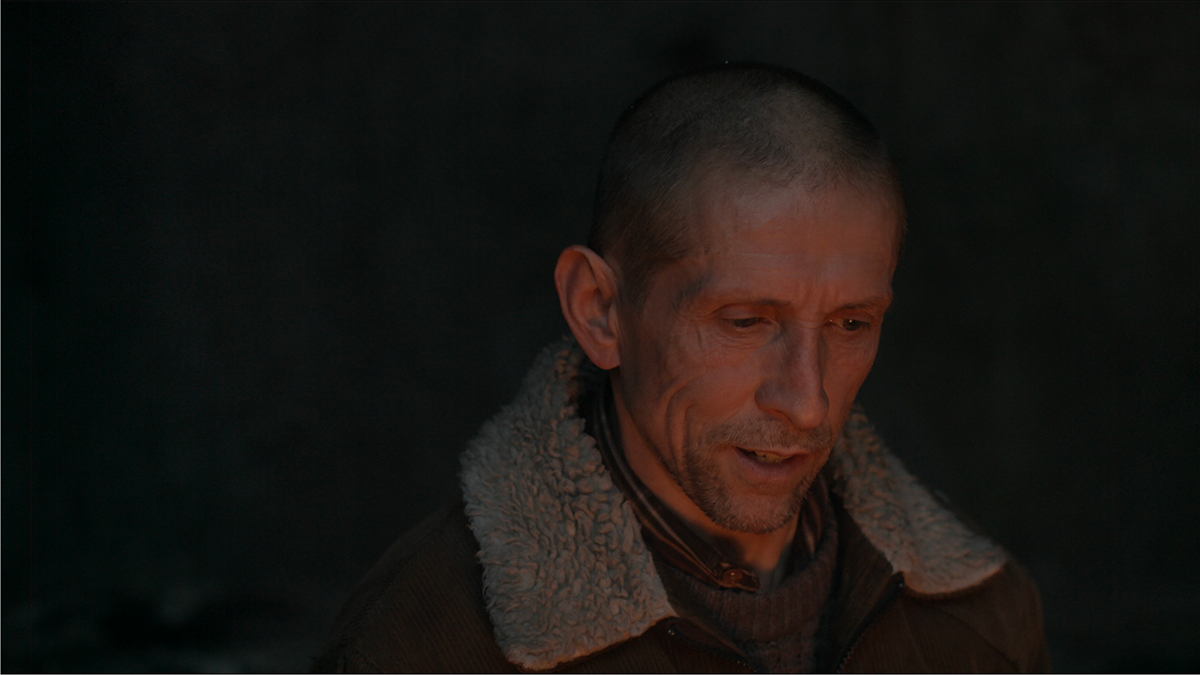 Brother Georg is a Franciscan monk, a clown and a passionate dancer. He lives in Kloster Dietfurt, a picturesque monastery, in which there is also a house for Zen meditation practice established by Pater Lasalle. In the garden of the monastery and on his group pilgrimages to Assisi and beyond, he dances and teaches the Dances of Universal peace, founded by Gabriele Vosien. "Dance is my religion", says brother Georg, whose holy masses are frequently accompanied by a ventriloquist's doll and singing songs he himself composed. Brother Georg loves to spend time alone in nature. Whoever listens to his life story will be in awe about this wonderful person, full of humility, dignity, simplicity, enthusiasm, compassion and dedication.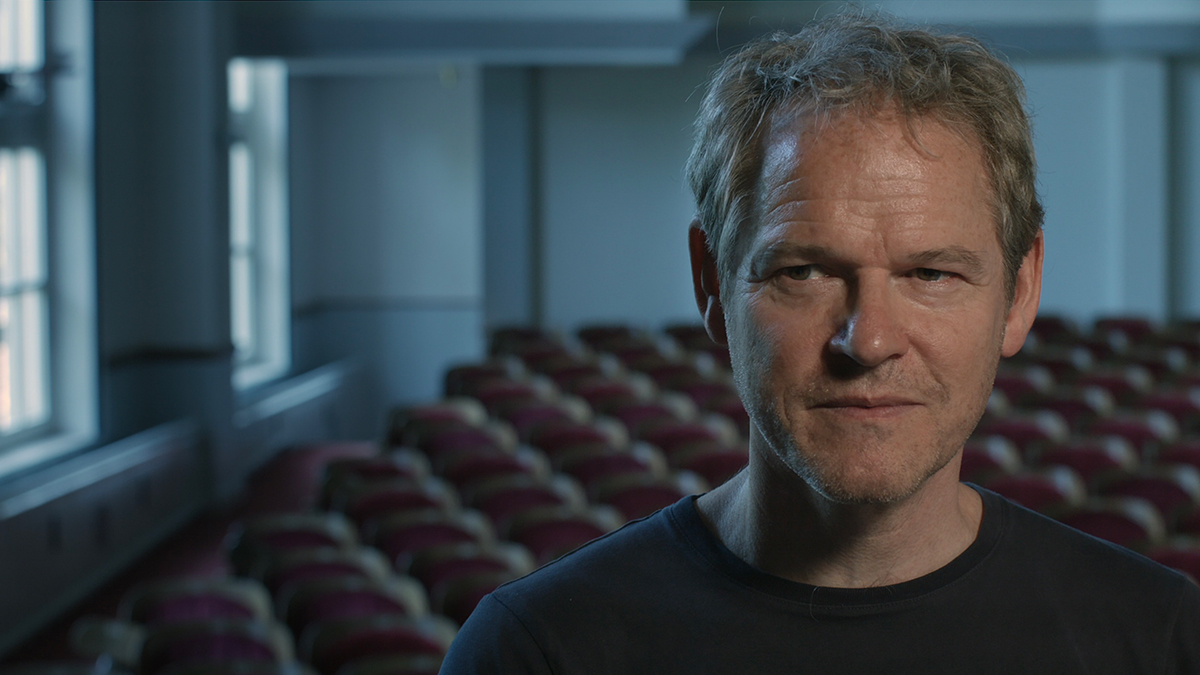 Christoph Beckmann MD; family medicine, mainly pediatric medicine; anthroposophical medicine, evoked and inspired by Rudolf Steiner, wholistic medicine. Medical education at the University of Witten/Herdecke, Germany. Since 1999 working in Cologne/Germany as a general practitioner in family medicine.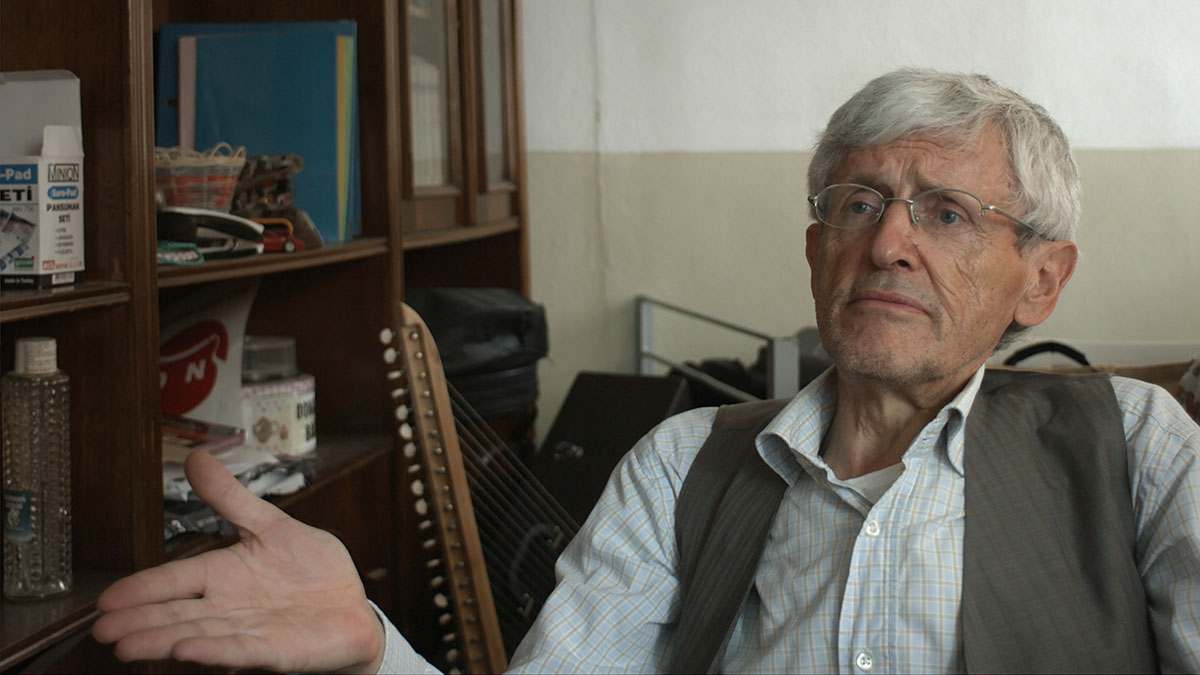 Dr. Rahmi Oruç Güvenç (1948-2017) was a sufi master, a music therapist, a composer and a poet. He obtained his doctorate in Clinical Psychology at Cerrahpaşa Faculty of Medicine researching the ancient oriental music therapy tradition. In 1975, he founded TUMATA (Group for the Research and Promotion of Turkish Music) and began researching the origins and the healing qualities of Traditional Central Asian music. At the same time, he started training students by founding Traditional Music Therapy schools in Europe.
His wishes were, to bring peace through healing music, a growing alliance between sciences, regenerative medicine and the spirituality of the heart. His music is a treasure of harmonic sounds, beauty and inspiring creativity, rooted deeply in the heart. Dr. Güvenç dedicated his life to the preservation and teaching of the authentic Turkish and central Asian music, originating in shamanic times, then deeply influenced by Sufism and developed by Makam Music (Tonality).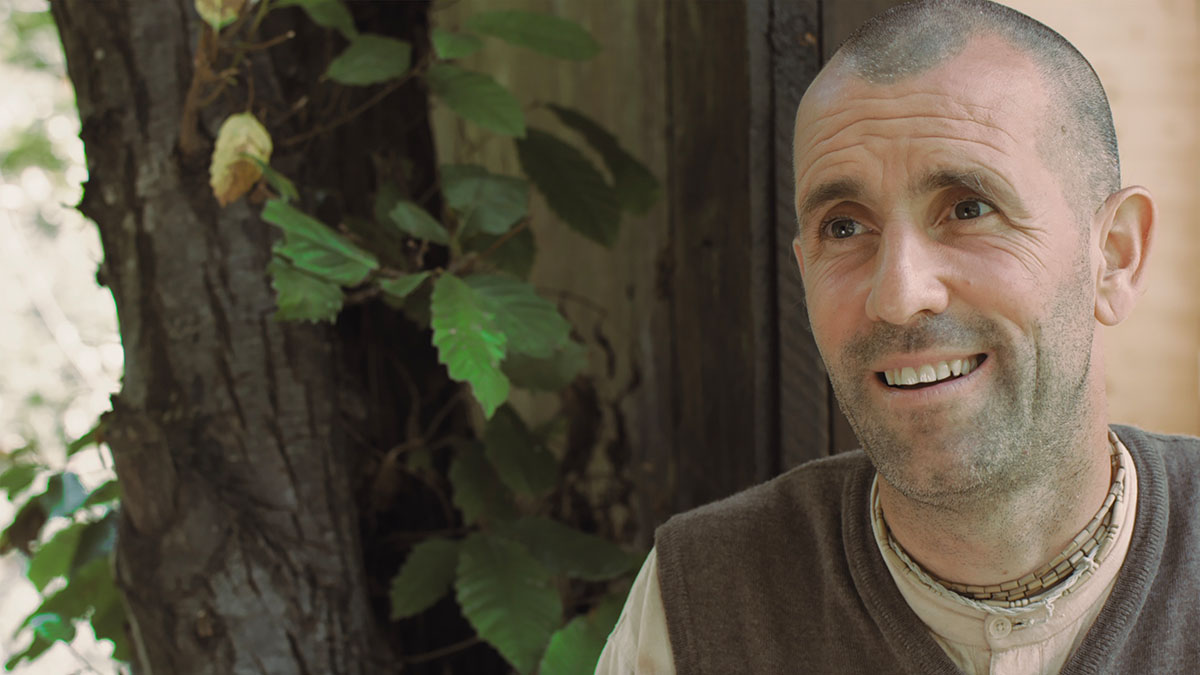 Krishna Chandra was called by a great longing to spend many years in India. He has been a monk for 30 years, educating novices, offering death seminars and leading pilgrimages. He also offers lectures and seminars about the background of Bhakti Yoga and founded the contemplative ashram Ananda Dham in the Swiss Mountains. Living in simplicity and silence is for him both his natural life style and also a social statement, since by doing so, it encourages people to question a material life. Fighting for rights of animals, is for him part of the inner path. He creates initiatives, which propagate vegetarian diet as an act and result of nonviolence.
Krishna Chandra translated and commented e.g. the Bhagavad Gita and released numerous publications. In our boutique you find the full length interview we held with Krishna Chandra.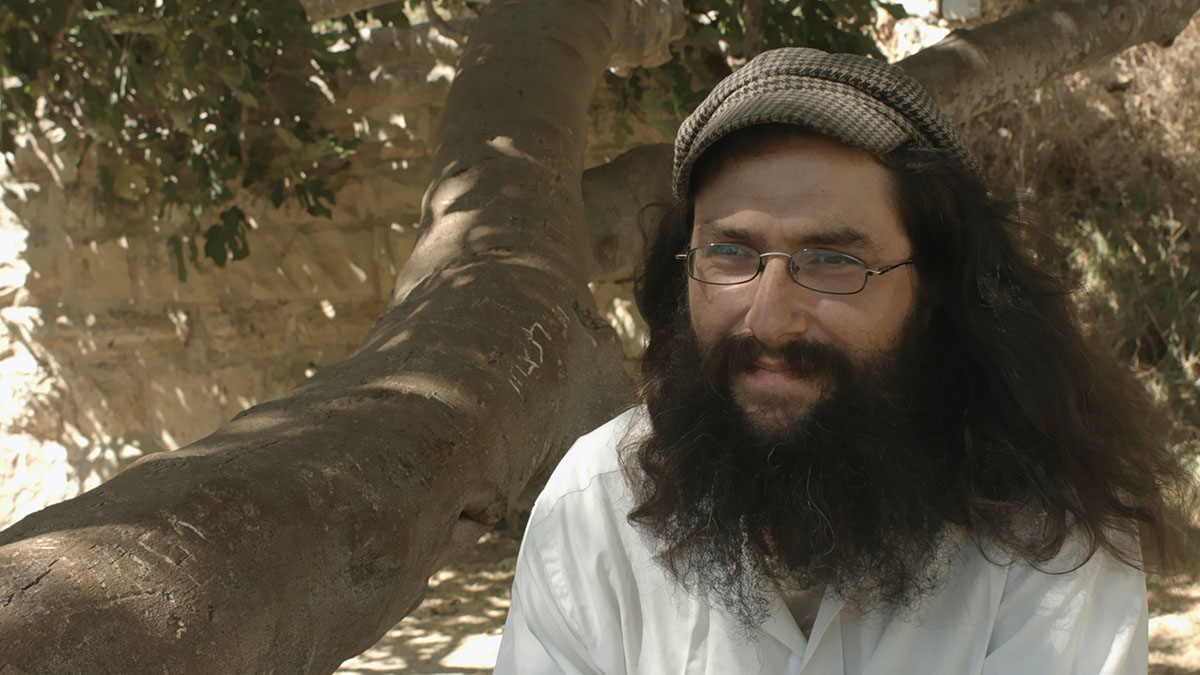 Rabbi Yaakov Varshawski teaches classes called "Love Studies by Heart" and seeks to unite humaneness, healing and Judaism. In his classes he teaches self empowerment, healing within relationships and connects both to spiritual work. Rabbi Yaakov wrote a number of books all dealing with the topics mentioned, within which he sees the root of life.
Lama Irene, also known as Dorje Drolma, is a buddhist nun since 1991. She was in extended retreat in the retreat- and monastery community Kundreul Ling, France. On her website there is a link to "Soundcloud", where you can find and listen to discourses and meditations from her about love, compassion and wisdom, free of charge.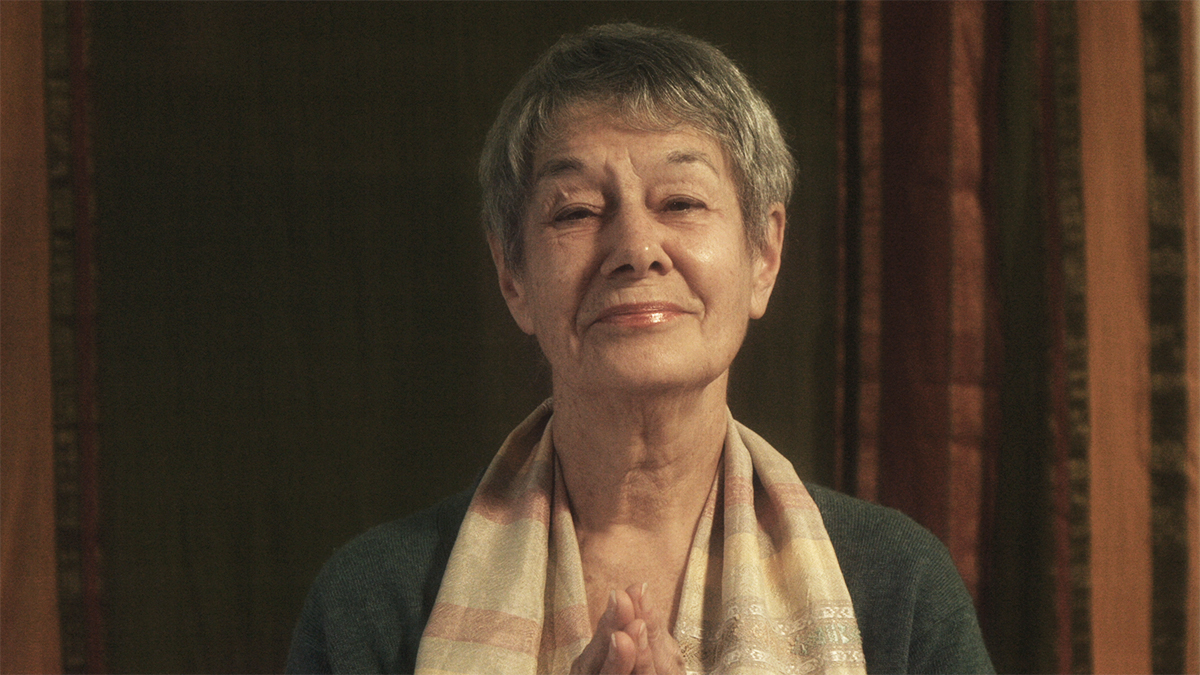 Patricia Chong is a universal story teller. She lives in Australia and travels the world. Stories told by Patricia Chong are without doubt initiatory.
"Stories can entertain us, make us laugh or cry, make us think, awaken the consciousness and open the doors of perception. They do that by providing a moral, a teaching, a lesson; containing archetypes, sacred symbols and sacred numbers and a unifying thread, character or motif and a secret.
When every character, symbol and sacred number in every story is an aspect of the Self, then we are every story and the secret they contain."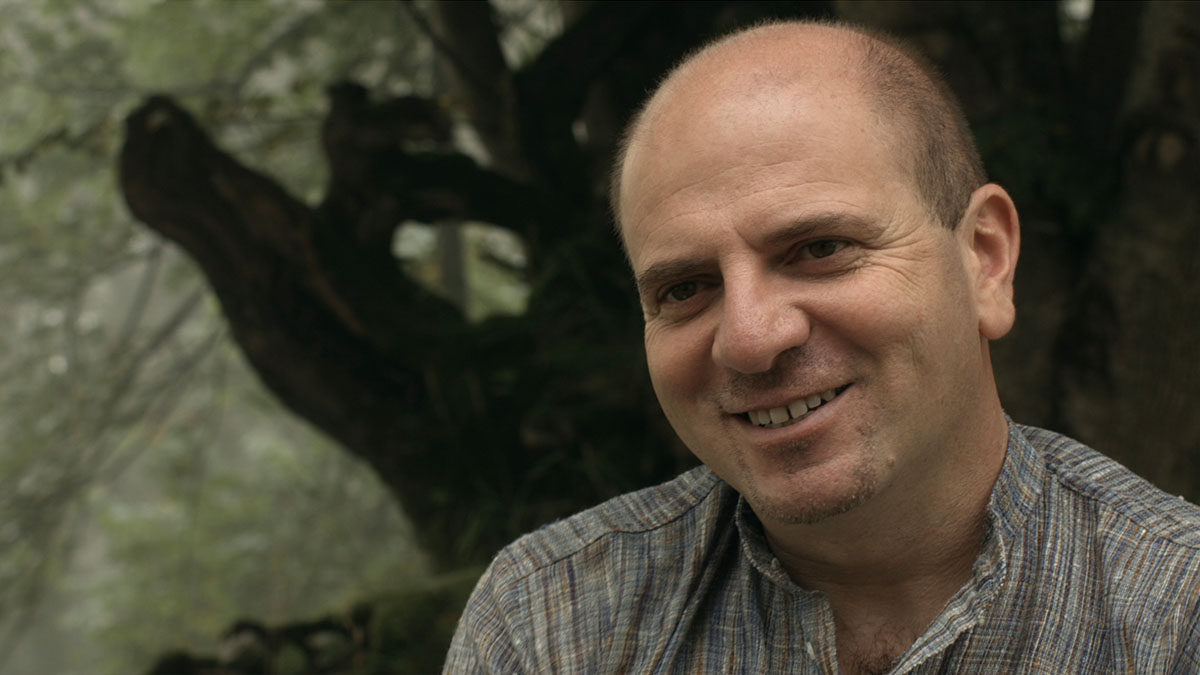 Sami Awad is the Founder & Executive Director of Holy Land Trust and is a peace activist who works in conflict resolution, democracy, and non-violence. With exemplary courage and great consequence, he lives his mission to contribute to peace in the world. While discovering what that means, he looks at himself first. In this way, a sentence like "Love your neighbor as yourself" does not remain theory. You can listen to our full length interview with Sami Awad in our boutique.
Additional Participants
Patricia Chong, Meredith Maislen, Marianne Walter, Aaran Singh, Pradhuman Pratap Singh, Jabaharlal Bhurji, Bandana Savita Singh, Pavel Carballido/Tlenahuatzin, Bert Gunn, Flora Schreiter, Sylvia Maciolek, James Jackson, Alper Akcay, Mitra Asadi
Crew
Written, directed and danced by Carola Stieber a.k.a. Paramjyoti
Cinematography and editing: Eckart Reichl
Production: Devadasi – Dance of the Heart, Paramjyoti
Associate Producer: Eckart Reichl
Sound design: Frieder Zimmermann, Quohren MPG
Music supervisors: Paramjyoti, Frieder Zimmermann, Nora Gohl
Graphics and color grading: Julianna Michaelis, Lidka Wilkosz
Color grading supervisor: Jürgen Pertack, msf – Michael Sänger Film DCP mastering: zweiB GmbH Munich
Full credits
Featuring
Dancer
Paramjyoti Carola Stieber
Storyteller
Patricia Chong
Dance Teacher
Karin Hermes Sunke
Swordman
Hagen Seibert
Man Inside the Earth
Yaniv Pesso
Dancing Monk
Brother George
Man with Dove
Saeed Gheisari
White Horse
Spanish Stallion Altanero
Black Horse
Shire Horse Stallion Hawk Stone Tom
Interview Subjects
Swami Ganga Bharti
Krishna Chandra
Prof. DDr. Wolfgang Dietrich
Father Joseph Moser
Rav Yaakov
Lama Irene, Dorje Drolma
Dr. Rahmi Oruç Güvenç
Brother George
Dr. med. Christoph Beckmann
Anat Ganor
Sami Awad
Additional Participants
Patricia Chong
Meredith Maislen
Marianne Walker
Pradhuman Pratap Singh
Jabaharlal Bhurji
Pavel Carballido, Tlenahuatzin
Bert Gunn
Flora Schreiter
Sylvia Maciolek
James Jackson
Alper Akcay
Mitra Asadi
Dance Students
Sara Abicht, Timon De Ridder, Ella van Duijnhoven,
Ivona Grubšić, Hannah Kriesmair, Pilvi Kuronen,
Christian Nujster, Marc Oliveras Casas, Diana Šenauskaitė,
Louis Siegert, Maxine Van Lishout, Ana Van Tendeloo,
Andrei Voicu, Esther Murdock, Adam Khazhmurador,
Quinty Boer, Rebecca Collins, Katarina Cvorovic, Wolf Govaerts,
Martina Gabrielli, Maud Huizing, Robin Nimanong,
Cecilia Ponteprimo, Reindert van Rijn, Alexandra Tuzova,
Hella Vanhemelrijck, Denise Verschut, Marysia Wiercinska,
Liza Zhukova, Maria Zhukova, Carmel Barkan,
Jane Fournier-Dumet, Caterina Barcelo Jordana
Written and Directed by
Paramjyoti Carola Stieber
Cinematography by
Eckart Reichl
Edited by
Eckart Reichl
Produced by
Carola Stieber
Associate Producer
Eckart Reichl
Sound Design
Frieder Zimmermann, Quohren MPG
Music Score
Carola Stieber, Nora Gohl, Frieder Zimmermann
Musicians
Nora Gohl, harp,
Frieder Zimmermann, viola
Carola Stieber, vocal and piano
Mohsen Taherzadeh, daf and tanbour
Lodrö Thaye and friends, Mahakala practice
Krishangi Lila, vocal and Shay Masala, tambura
Elischewa Dreyfuss, vocal
Thomas Niggli, sitar
Felix Maria Woschek, electronic music
Sina Gheisari, ney
Saeed Gheisari, tombak
Gunter Prezel, viola
Color Grading Supervisor
Jürgen Pertack
Post-Production Assistant
Graphics and Color Grading
Julianna Michaelis
Lidka Wilkosz
Title Calligraphy
Sophie Verbeek
Animation
Dood Evan
Production Coordination
Carola Stieber
Translation
John Stone, Bert Gunn, Gaurav Pande, Dr. Gupta,
Samaneh Gheisari, Merav Mazeh, Claudia Suarez
and Johanna Perl
Technical Support
Peter Grimm, Eckart Reichl, Luca Goldhorn
Isaac Camphill Smith, Kamalaya Wellness Resort
Ingo Rau, Amps-Factory Studios
Wolfgang Obrecht, Tonstudio RichArt
msf – Michael Sänger Film
DCP Mastering
zweiB GmbH München
Our shooting locations,
hosts and dear local friends
who assisted us in making this dream possible!
Thanks from all of our hearts
for your support, trust and generosity!
Germany
Rheinheim, Granacher Farm and surroundings
Susanne Lehnhart, owner of White Horse
Flieden, Keutzelbuch, Farm Community Heil
Kaulstoss, Horse School, coaching and preparing scenes
Liane Reinemer, owner of Black Horse
Eitorf, Theater am Park
Dance- and Music School Eitorf
with director Christoph Käsberg
Rieferath, Bhole Baba Ashram
Dance Ritual shooting set up crew:
Estelle Switala, Simone Wyss, Heidi Brunner,
Susanne Sonnentag, Rüdiger Haeke
Luca Goldhorn, second camera and light-technique
Carla Gonzales Durasevic, lighting assistance
Madhuri Manfred Gaul, sound technique
Griessen, Church St Peter and Paul
Bühl, Pilgrimage Church of St Notburga
Father Thomas Mitzkus and Church Community of Bühl
Dietfurt, Franciscan Monastery
Kloster Dietfurt and surroundings, Brother George
Netherlands
Amsterdam University of the Arts
Directors and Artistic Leaders
Angela Linssen, Bojana Mladenovic, Gerleen Balstra
Contact and Coordination Assistance: Rex Lobo
Teachers: Loic Perela,
Vivianne Rodrigues de Brito, G.Mont
Slovenia
Jesenice, CŠOD TRILOBIT
India
Khajuraho, 64 Yogini Temple,
Jain Temple and other temple complexes of Khajuraho
Bamhori Purwa, Madhya Pradesh,
Suman Brahm Dham Ashram, Param Hans Shivbhagvan ji Maharaj,
Ma Suman ji, Bhole Maharaj ji,
Jabaharlal Bhurji,
all women, men, children and animals
Vrindaban, Yamuna river, Mira Temple,
Munger Mandir with Sadhu Maharaja
and his spiritual family
Barsana, Krishna Kunda,
Mor Kutir and Maan Mandir,
Shri Ramesh Baba Ji Maharaj
and the praying dancers
Switzerland
Bern, plowed and fallow field
Tessin, Golino, Ananda Dham Ashram,
Krishna Chandra and his spiritual family
Lake of Zürich
Brienz, Schweibenalp, Centre of Unity,
Sundar Robert Dreyfuss, Alok Banerjee
Austria
Innsbruck, Grillhof, Institute for Education in Tirol,
Prof. DDr. Wolfgang Dietrich
Italy
Assisi, Yoga School and Spiritual Community Ananda
The Academy of Art, Creativity & Consciousness, Dana Lynne Andersen
Spello, Corpus Christi Ceremony, flower mandala artists
Israel
Jerusalem, Merav Mazeh
Eyn Karem, Mary´s Spring,
Yaniv Pesso and friends
Negev Desert, Kibbutz Neot Semadar,
M.G. and the entire Kibbutz family
Palestine
Bethlehem, Bet Lahem Live Festival,
Holy Land Trust, Sami Awad and his team
plus all the guests of the festival
Turkey
Yalova, Gökchedere,
Tumata Old Oriental Musik Therapy,
Dr. Rahmi Oruç Güvenç,
Azize Güvenc, Faridah Busemann, et al
Thailand
Kamalaya, Koh Samui,
Wellness Sanctuary and Holistic Spa Resort
Karina and John Stewart,
Lakshmi and Marc A. Cornaz,
Isaac Campbell Smith, Methawee Palang,
Sirinath Sva-phadkorn, Thitiluk Ketkeaw,
Saowaluk Srikuew, Monnapa Outum,
Ruttanasri Hongkhao, Nongnapat Neuman,
Dibya Dagmar Betina Steiner,
all other staff members, guests and
people from the public of the Dance Ritual
who danced along like James Jackson and young lady
Iran
Environment of Shiraz, family Gheisari
Music
unless otherwise specified,
the musicians played their own compositions
or improvisations
Dance Duett on fallow field
Clarinet Concert Adagio
by Wolfgang Amadeus Mozart
University of Washington Symphony Orchestra
Conductor: Abraham Kaplan
Dance Academy
Accompanist: Etsuko Oga, piano
Michael Vatcher, drums, percussion
Temple Complex of Khajuraho
Thomas Niggli, sitar
Dance Ritual in the Eitorf Theater
M.G. flute, cello
Rüdiger Schödel, original instruments, guitar, vocal
Faridah Busemann, vocal
Juan Bayón Jiménez clarinet, frame drum, vocal
Song in the Indian village
Bhajan "Wahi main huun"
Aaran Singh, vocal
Song during interview
with Hindu Monk in Switzerland
Bhajan "Maine Ratna Lagai Re"
Krishangi Lila, vocal
Shay Masala, tambura
Dance Duets with Brother George, Assisi
Radio music played on the street:
Walze, Offenbach-Barcarolle
Brother George, lyrics and vocal
and composition by Felix Maria Woschek
our musical first aid
Singing during Corpus Christi
and in Church St Peter and Paul, Griessen
Improvisation on "Karitas Habundat"
by Hildegard von Bingen
Elischewa Dreyfus, vocal
Father Thomas Mitzkus, psalm singing
Pilgrimage Church of St Notburga
Father Thomas Mitzkus, vocal
Nicole Markhardt, flute
Dance Ritual in Ananda, Assisi
Simon Tandree, viola
Peter Treichler, percussion
Maurizio Murdocca, tabla
Andrea Gorgi Zuin, hang
Devdas Steve Berry, tabla, harmonium, voice
Song in Indian village
Guru Stotram and Mira Bhajan
"Charan Jhod Kaha Jau"
Bandana Savita Singh, vocal
Vedic Fire Ceremony
Karin Uma Heck, Rita Prick, Rai Dass
and other devotees singing Kirtan
"Shiva Shambo Shankara"
at Gurupurnima
Mystical Voice in Cistern
Paramjyoti Carola Stieber
Open Air Festival in Bethlehem
Felix Maria Woschek, vocal and guitar
Claudinho Miranda and Band Poesia Samba Soul
vocal, guitar, percussion
Street performance at Mary's Spring
Netanel Goldberg, vocal, guitar
Shay Masala, dilruba
Carola Stieber, vocal
In the Kibbutz
Workshop: Mordi Corcos, guitar
Simos Lazaridis, kachon
Shabbat choir: "Or Kazeh" by Idan Raichel
sung by the members of the Kibbutz
Oriental Music Therapy and Sema Ritual
Dr. Rahmi Oruç Güvenç
Faridah Busemann et al.
Wellness Resort Thailand: Band "Pongtawan"
with Wat, Ee, Nook and Ban
Sufi Music
Mohsen Taherzadeh, daf and tanbour
Gunter Prezel, viola
Sina Gheisari, ney
Saeed Gheisari, tombak
Music "for you alone" from our teaser
Yaron Pe´er, Mark Eliyahu, Shahar Kaofman
Poetic Sources
Hildegard von Bingen (1098 – 1179)
Mechthild von Magdeburg (1207 – 1282)
Hafiz (1320 – 1389)
Rumi (1207 – 1273)
Support and Sponsoring
Due to your love and encouragement
this film could come into existence!
Thanks to my beloved parents
Lotte and Helmut Stieber
Thanks to my dear friends
Markus Hohler, Hans-Martin Frech, Karola and Stefan Hall,
Michael Hozzel, Monika Lenninghausen, Karin Lüscher,
Christina and Ivo Grenacher-Looser, Vincenzo Kavod Altepost,
Kabbalah Desiree Wiprächtiger, Christian and Susanne Wagner,
Darta Molitor, Lama Irene, Keren Keren, Ehud Ohayon, M.G.,
Sara Frankenburg, Berndt Berger, Clemens Hammer,
Torsten Böttcher, Heidi Brunner, Christian Zellner,
Liane Reinemer, Family Gheysari, Friederike Weiß,
Shanti Dev Oliver Graf, Herbert Marent, Elna Breinholt,
Prem Amido Radlmayer, Hans Joachim Burger, Norbu,
Prasadini Krissi Mayer, Chandravali D. Schang, Lidka Wilkosz,
Shyama Shakhi, Till and Christina Saller, Elfriede Endres,
Georg Gschwendtner, Peter Wicker, Rahel Oppliger,
Nandi Devar, Veronika Hug, Hezequiel Castelli, Stelle Dupuis,
Urs Streuli, Fredy Kradolfer, Beatrice and Thomas Tillig,
Betina Höh-Schmitz, Michel Huissoud, Sanja Lackovic,
Rani Goldwein, Klaus Flinte, Marilena Fatigante,
Bert Gunn, Acharya Mangalananda, Gökce Okullu,
John Stone, Patricia Chong, Marianne Walker,
Tukaram Andrea Franzosi, Frank Ziesing,
and many more.
Great thanks also to the Foundation
for Integral Peace building
with Esther Raez and Cecile Cassini,
the Kibbutz Neot Semadar
and Kamalaya Wellness Resort
My thanks to all who supported this project!
Also to those who are not mentioned in the credits.
ONLY MY HEART CAN COMMUNICATE
HOW DEAR YOUR CONTRIBUTIONS ARE TO ME
AND HOW BIG MY GRATITUDE IS TO YOU!
In thanks and devotion
Paramjyoti