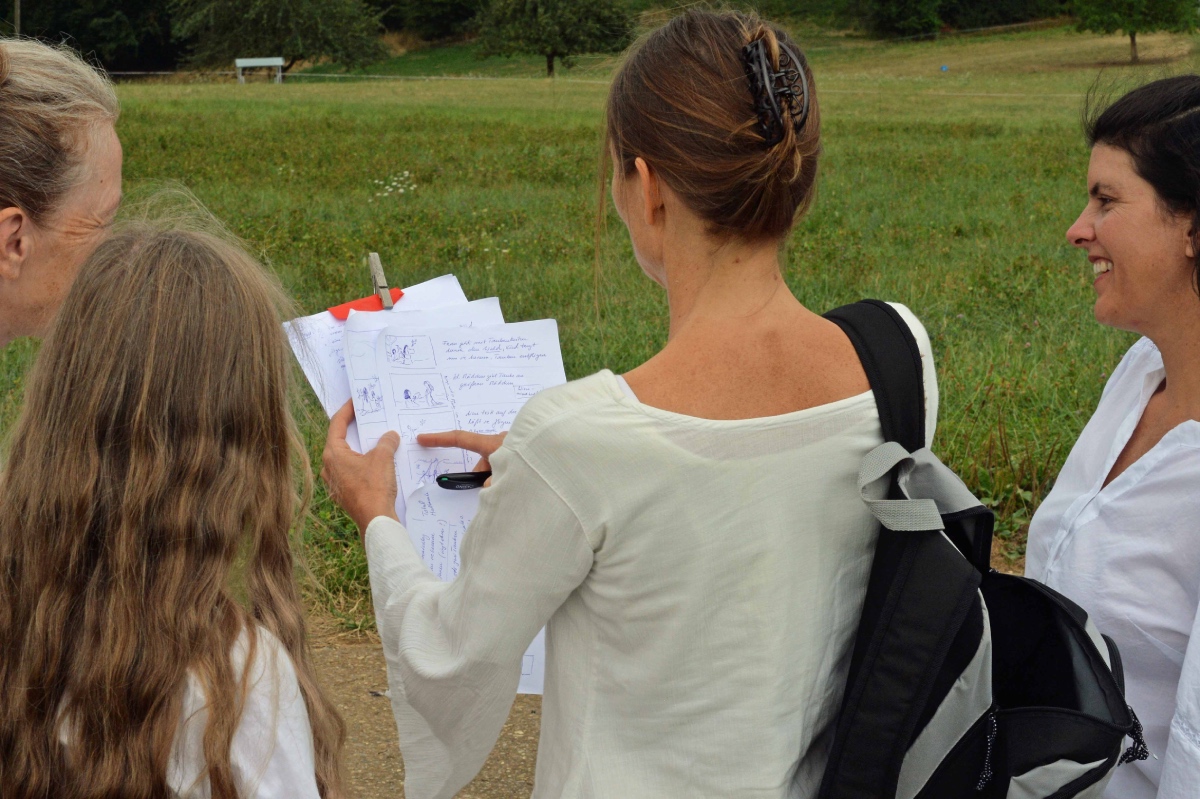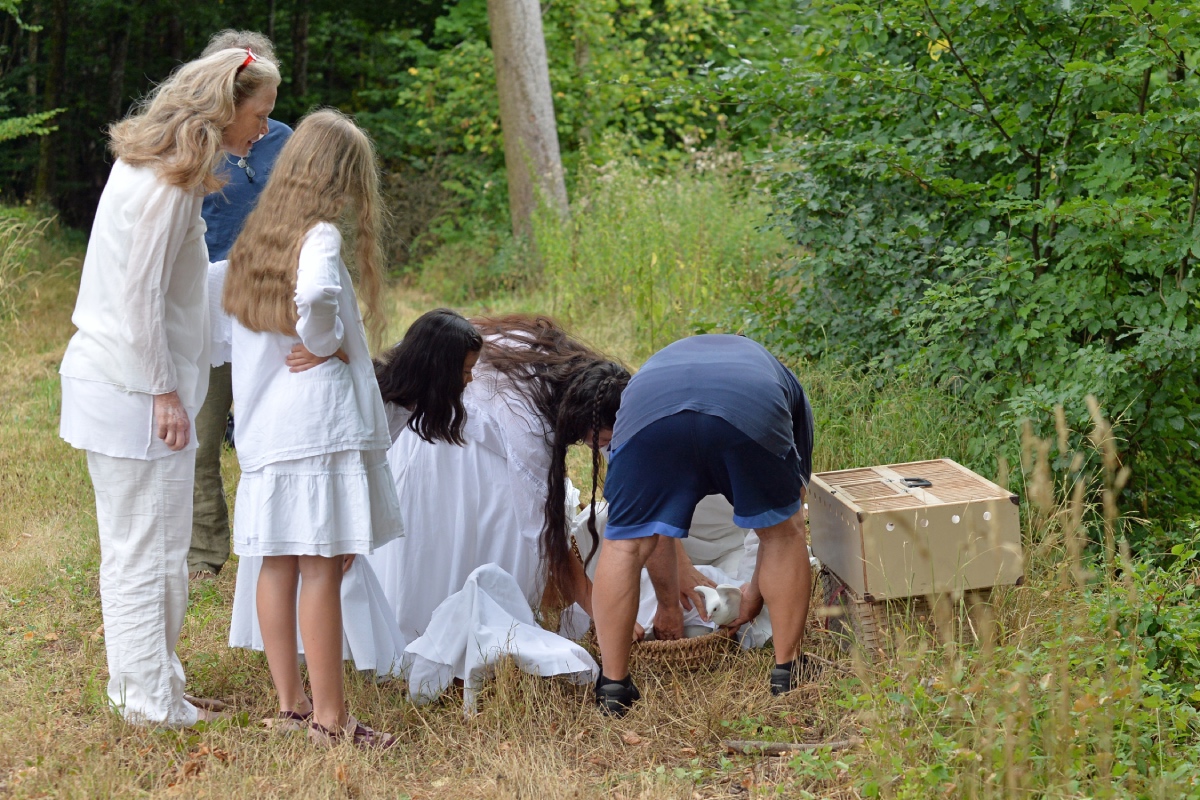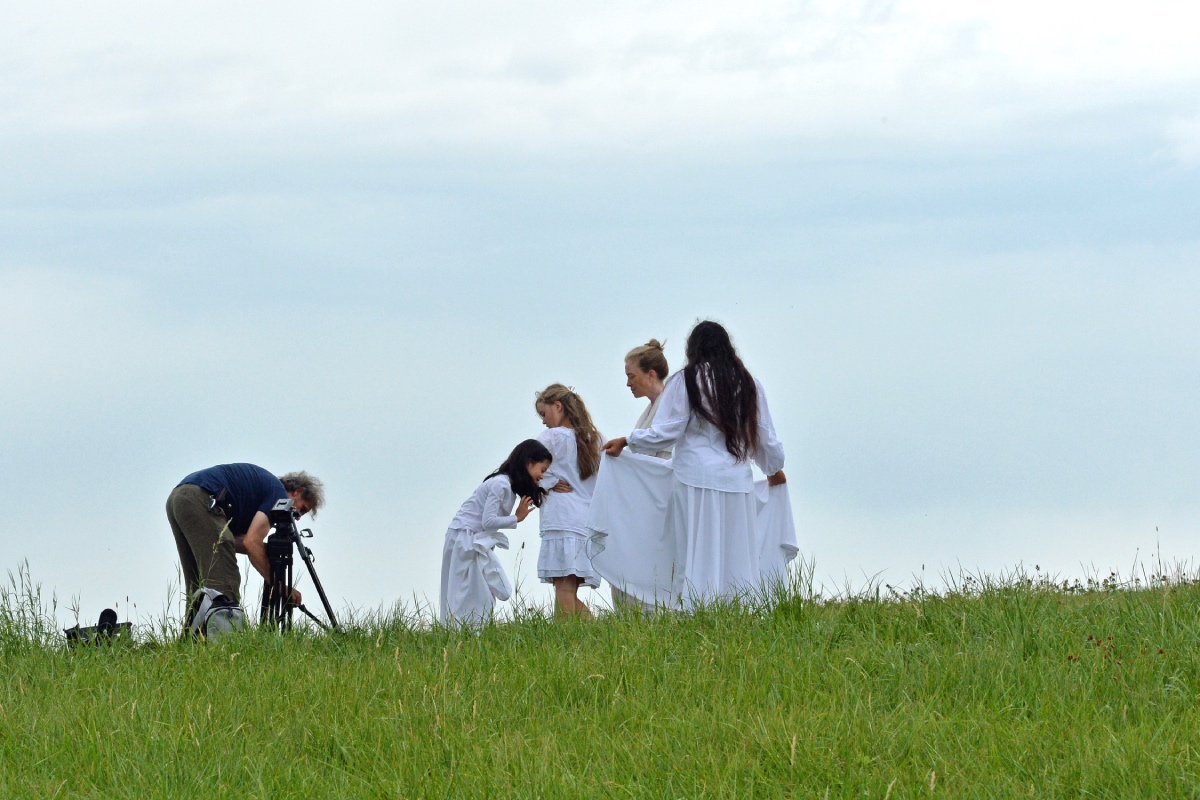 On your marks, get set, go!
There was this question on my mind of what a dance temple might look like. Where people come together in order to train their hearts, bodies and minds through music and dance, strengthen their connection to what is dearest to them and celebrate this love for the "Beloved". As I was falling asleep, I asked for a dream. What a joyful and graceful vision came to me: Like a river, a colorfully dressed group of people, singing something incredibly exhilarating to them, was leaping over a lovely peaceful meadow. The energy of this archetypal image clearly resonated with me. The "tone" was set.
During my shabbat time at Shantimonti, I found the colors and the inspiring mandalas adorning the beautiful, lovingly and artfully designed property. The name "MANDALA" was given.
Now I felt the desire to manifest this mood and situation that I had been given in an inner experience. Also in the form of a small, inspiring film inviting to dance.
With the invitation to a pilgrimage I found a courageous pioneer group that walked and danced with me both through juicy as well as difficult times. The spiritual intention was to explore how we can foster a "Pentecostal experience" through connecting outside by synchronised set movements and choreography, and by connecting spiritually, in aligning our intention in heart and mind. Can the experience of a "Unio Mystica" like a spark of fire jump from one person to the another and spread the "fire"?
After the conception follows the pregnancy, all preparations are being done, the realization dawns and  – …
All information about our MANDALA project: www.infinite.dance/mandala